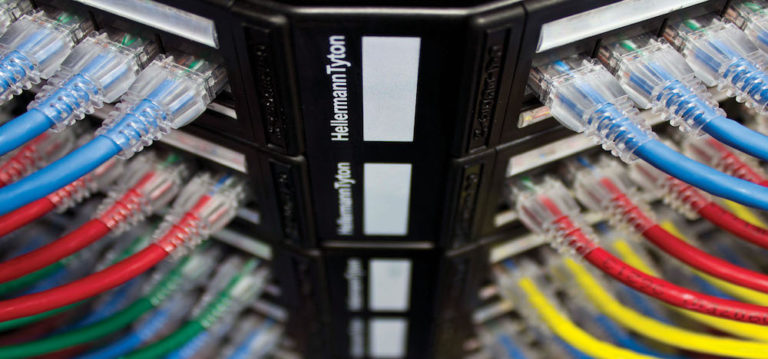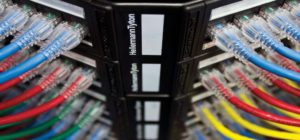 ICS Ltd is the leading HellermannTyton installer of "RapidNet" HellermannTyton's Pre-Terminated cabling solution throughout London and the UK.
The RapidNet solution reduces HellermannTyton installation time by up to 85%; as it is pre-terminated and tested, the risk factor is removed from any installation.
RapidNet is a high performance, pre-terminated system that utilizes a proprietary bundled cable cut to customer specified lengths. Combined with the patented cassettes, which protect the terminations, installation is a snap? Literally. The cassettes snap easily into the RapidNet modular panel which fits into a standard 19″ rack. RapidNet, manufactured in a stringent, quality controlled environment, arrives pre-labelled and pre-tested which contributes to higher quality and lower installation times. Because it can be installed so quickly and carries a high degree of performance and reliability, RapidNet is the ideal solution for mission critical data centres, temporary networks, and disaster recovery planning.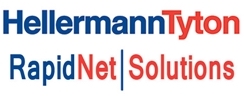 Even though the HellermannTyton installation will be completed in record time, quality and performance is never compromised. Each individual link is terminated and tested by HellermannTyton before being delivered to the site. Permanent link test result summary for copper and insertion loss test results for fibre per TIA-568B standards are supplied with each assembly.
The cassette is at the heart of the RapidNet system allowing fast installation and full protection of the terminations. Available in 6 and 4-way, FTP and Optical Fibre versions, allowing for all cabling media to be installed with speed and protection.
HellermannTyton's truly unique and patented RapidNet cabling solution has been designed to maximise the concept of pre-termination by including both copper (UTP/FTP) and fibre media. Virtually every traditional cabling scenario can be provided for from the RapidNet portfolio – it just takes imagination.
RapidNet is fully covered by the HellermannTyton 25 Year System Guarantee which includes the performance of the system in addition to the lifetime product guarantee. Only HellermannTyton Network Sciences approved installers which ICS have been for over 12 years are authorised to design, install, test, and apply for a RapidNet Network Sciences System Guarantee.