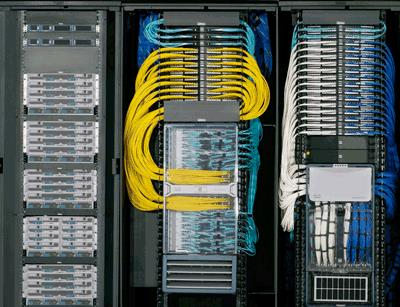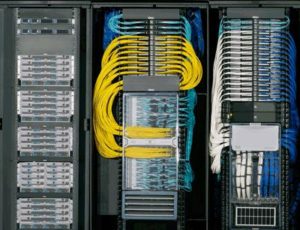 The structured cabling system is part of the building fabric which holds the entire IT & Telecoms communication network together.
The most common structured cabling system in London and across the UK is the interconnection of desk-top computers with central servers, closely followed by the buildings telephony.
A number of technologies have now been developed to run over new high speed cabling systems such as Security Cameras, Door Access, Environmental Monitoring and Audio Visual Systems which should also be taken into consideration.
A good quality structured cabling system is vital to any London and UK based business day to day operations as it provides the platform for all networked technologies. If you are about to embark on a Structured Cabling system refit, then let ICS Ltd assist you with –
choosing the system that is right for you
designing the system to meet all day one and future requirements
installing the system to industry compliance & standards
provide system warranty's and documentation upon completion
implement support services and ongoing systems maintenance
ICS Ltd have a number of long standing relationships with a number of cabling system manufacturers which ideally puts us in a position to evaluate, cost and ensure the design of the system is a perfect fit for your business.
Structured Cabling Services & Solutions
Design & Installation
Copper – Cat5e, 6, 6a & 7
Fibre Optic Installations
Pre-Terminated Systems
Racks, Cabinets & Open Patching Frames
Patch Leads & Bespoke Assemblies
System Auditing & Maintenance
Consultancy Systems Health Checks