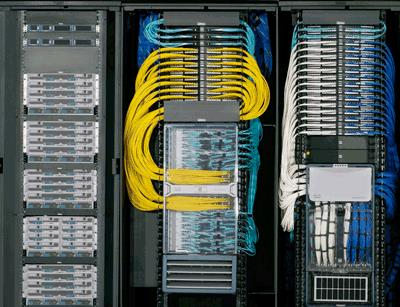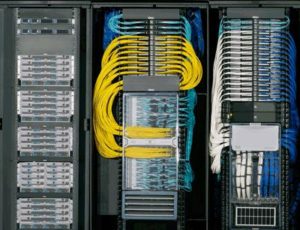 As London and the UK's leading Panduit installer, ICS Services are ideally positioned to assist you in the design, implementation and management of Panduit's Unified Physical Infrastructure for your office and/or Data Centre requirements.
Panduit's Unified Physical InfrastructureSM (UPI) approach enables organizations to connect, manage and automate critical systems. This allows enterprises across London and the UK to drive operational, financial and sustainability advantages, minimizing risk, lowering cost, and heightening agility and reliability – transforming the life and performance of the entire organization.
By being a Panduit installer we are able to offer a full line of innovative copper products that meet the most demanding industry requirements for data and telecommunication applications. Systems are designed to support emerging technologies, including Voice over IP and Gigabit Ethernet and exceed the latest industry standards to provide assurance of network reliability. Copper jack modules, patch cords, patch panels, punch down systems, cable assemblies, and pre-terminated solutions provide the greatest value by assuring reliability and providing foundation for future network growth.
The FIBERRUNNER® and FIBER-DUCT™ Routing Systems consist of channels, fittings and brackets designed to segregate, route and protect fibre optic and high performance copper cabling. Typical applications include data centres and Telco Central Offices where cable is routed from distribution areas to equipment cabinets or racks. They can be deployed overhead or in approved under floor installations. Available standard colours include yellow, orange and black.
As a Panduit installer we provide cabinet, rack and cable management systems for data centres, telecommunications equipment rooms, and enterprise cabling applications. This comprehensive product offering addresses power, cooling, space and cable management challenges, enabling reduced energy consumption, enhanced network reliability, and optimized space utilization. Together these systems provide integrated physical infrastructure solutions for server, storage, and network devices that offer superior performance, reliability, and scalability.
Panduit Gold Partners
We are please to announce that we are now Panduit Installation Gold Partners. To read more about our relationship with Panduit and why you should choose ICS Services for your next Panduit Installation please visit our Gold Partners page.