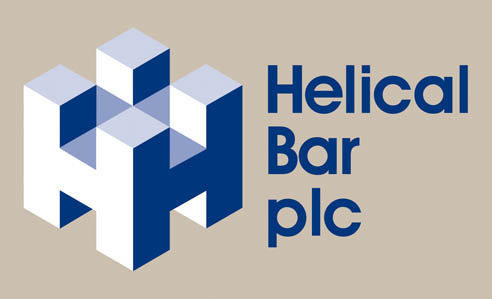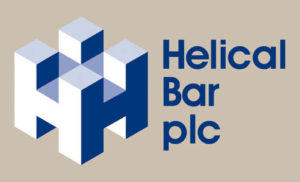 When Helical Bar decided to refurbish their UK Headquarters in London W1, ICS were appointed as IT Consultants to work alongside RHK Interior Design.
The aim of the project was to completely change the look and feel of the office space by carrying out a full strip out and a very high quality interior re-fit as well as upgrading the IT & Telephony technology.
The Challenge
Helical Bar was incorporated as a limited company on 3 July 1919. Originally known as The Helical Bar and Engineering Company Limited its main business was the manufacture and sale of reinforcing steel for the construction industry. Today Helical Bar is a UK based property development and investment company listed on the London Stock Exchange with a market capitalisation of over £300m.
Helical Bar appointed ICS Ltd as IT consultants to assist and recommend a complete re-fresh of their IT Infrastructure and Telephony, with a view to bringing the systems up-to-date and build a solid platform for future years.
The Solution
ICS designed a new Category 6 UTP Structured Cabling System for the building. This design was built into a tender specification document, and ICS managed the tender process and contractor appointment.
ICS recommended that a new resilient, converged IP solution be implemented; and after careful consideration it was agreed that a CallManager Express hosted on a Cisco 2821 Integrated Services Router be installed. The main IT infrastructure was provided by two Cisco Catalyst 3750G-48PS-S switches. Each switch provided 48 x 10/100/1000 UTP Ethernet ports and four SFP slots to support Gigabit Ethernet modules. The switches provide IEEE 802.3af Power over Ethernet to support IP Telephones and devices such as wireless access points. Once again, ICS managed the tender process and contractor appointment.
To compliment the new Infrastructure, ICS designed an Audio Visual & Sound System to support Video Conferencing and Audio presentations throughout the meeting rooms and executive suites. A total of 8 Plasma Screens were installed throughout the building complete with associated wiring to enable presentations to be held easily.
An Audio Distribution system was installed throughout the building, which consisted of a DAB Radio, 6 Disc CD Changer and a Sound Server which was stored in the Main Comms room. The audio feeds were distributed to the required locations via CAT-6 SCS. Each of the locations were fitted with wall mounted panel connected to ceiling speakers. The wall mounted panel allowed the user to choose which of the audio sources they wished to listen to and control the volume. On top of the control panel all functions could be controlled from the IR remote control.
The project was completed on time and in budget and the move to the newly refurbished offices was successful and fault free.