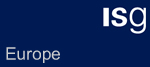 ICS Ltd were appointed by an American multinational public corporation to work alongside ISG Europe to supply & install a fully functional Structured Cabling System and all associated components at the clients newly acquired building in the heart of Paris, France.
The building was the headquarters of the Railway Company from Paris to Orleans from 1861 until 1938 and is to undergo a high quality fit throughout the entire building.
Consisting of 8 Floors, the building will be linked via SingleMode Fibre Optic Network between all Sub/ Main Comms Rooms which will provide full resilience and Diverse Routes throughout the entire building.
Each floor will be served by 2 Comms Rooms and a Panduit Cat6 Horizontal cabling system will be installed throughout the floors to serve users, wireless access and IP security cameras.
ICS Engineering teams will also be responsible for the patching of all services at both the Comms Room and out on the floors where the users will be seated.
Project Details
Installation of Panduit Cat6 Horizontal Cabling System
Installation of Panduit Fibre Optic Backbone throughout building
Installation of Main & Sub Comms Room Racking & Containment
Patching of Switches and Users Desks
Fitting and Connections of IP Cameras and Wireless Access Points
Consultancy, Design & Project Management